Collective
LISTEN ON SUNDAYS FROM 12 to 4PM ON WCWS 90.9 FM OR ONLINE.
Please join us every Sunday from 12-4pm as we explore music though space and time.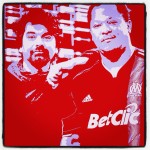 We are likely to play Tuvan throat music, Brazilian Samba, Mbalax, Ghazals or Cuban Son as we explore space and how globalization has increased the palette of musical influences that inspire contemporary music. We are also likely to play anything from Tex-Mex, 70s and 80 synth pop, Folk, and music from the Akron Punk Scene as we explore time and how these elements have influenced modern music as we know it today. In other words, this is the wierdest mix tape you will ever listen to!
The transGlobal groove collective was born at Bates College in Lewiston Maine in 2002. Transmitting for a little over a year on WRBC 91.5 FM, it started with Professor's Rose Pruiksma and Amyaz Moledina spinning heavy doses of international music that ran the gamut from folk and anthropological field recordings, to Indonesian Gamelan music and Tanzanian rap! It now has a new home at The College of Wooster in Wooster Ohio. The transGlobal Groove Collective is now led by Professor Moledina and features luminaries like Jeff Roche, Pierre Glitch, Dr. Foo, Robert Maclean, and Yorgun Marcel. Show Archives.